2015•02•10 Barcelona, Spain
UNU-GCM is pleased to collaborate with the Barcelona Provincial Council Network of Municipal Libraries (led by the Gerència de Serveis de Biblioteques de la Diputació de Barcelona), which will host a travelling photographic exhibition on Palestinian refugees entitled 'Portraits of Denial and Desire' by John Halaka. The exhibition was initially hosted by Tasneem Gallery in Barcelona and was first launched in conjunction with UNU-GCM's conference on Statelessness and Transcontinental Migration in July 2014. The travelling exhibition will move between a number of libraries within the network, ensuring that Halaka's powerful photographic narratives will reach a wide public.
Portraits of Denial & Desire
Photographic narratives of Palestinian refugees by John Halaka
John Halaka's photographs from the series Portraits of Denial & Desire, consist of diptych and triptych photographic compositions arranged to convey psychological portraits of Palestinian refugees. The images engage the viewer in a process of constructing fragmentary narratives about the lives of the individuals depicted in the photographs, while involving each observer in meditations on the history and condition of the refugees. Through this work, Halaka humanises and personalises the abstract notion of the displaced masses, making the experience of refugees infinitely more real, comprehensible and unforgettable.
John Halaka's photographs are part of an ongoing multi-disciplinary project that also includes large-scale portrait drawings, an oral history video archive, a documentary film, and a book of the stories and portraits of the refugees. This narrative displays how the persistence of memory is a crucial act of political resistance and cultural survival.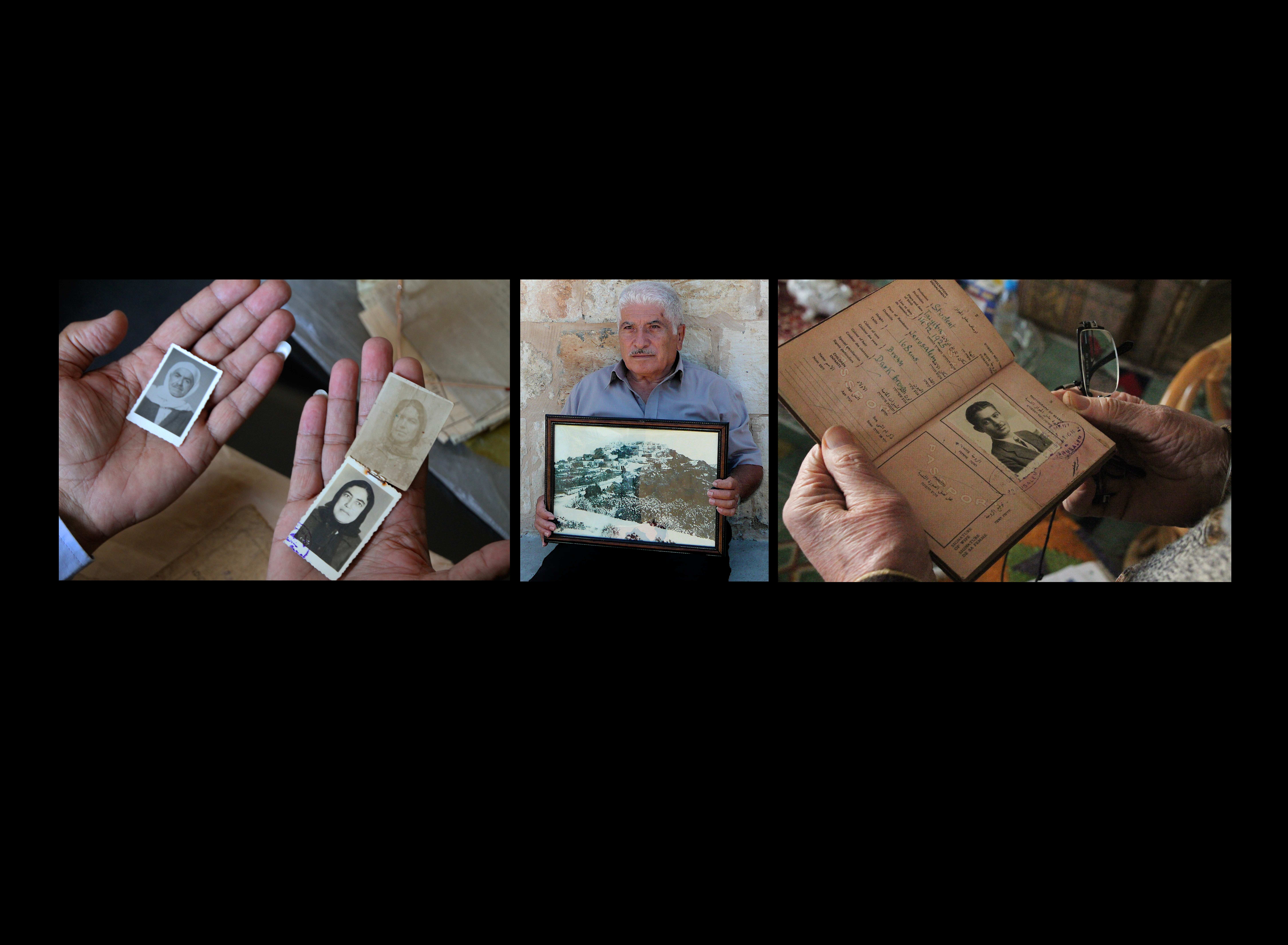 About the Artist:
John Halaka is a Visual Artist, Documentary Filmmaker and Professor of Visual Arts at the University of San Diego, where he has taught since 1991. He received his MFA in the Visual Arts from the University of Houston in 1983, and B.A. in Fine Arts from the City University of New York Baccalaureate Program, with Brooklyn College as home school.  His Artwork has been exhibited and his films have been screened nationally and internationally.
A selection of his paintings, drawings and photographs can be viewed on his art web site www.johnhalaka.com. Information about his film projects and archives of video interviews can be found on his film web site www.sittingcrowproductions.
Schedule:
Caldes de Montbui, Biblioteca: 26th January – 16th  February 2015
Mataró, Pompeu Fabra: 25th February – 22nd March 2015
Santa Coloma Gramenet, Singuerlín: 31st March – 21st April 2015
Sabadell, Vapor Badia: 30th April –  24th May 2015
Montcada i Reixac, Elisenda de Montcada: 2nd June – 28th June 2015
Sant Adrià Besòs, Sant Adrià: 7th – 28th July 2015